Hotel Leisure
Growing leisure club membership while keeping hotel guests happy is a delicate balance, but we're here to help.
Nimble and fleet-footed, we are right up to date with the industry trends and can make sure your leisure facilities pack a healthy punch.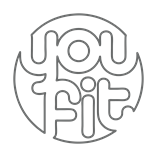 Industry-Leading Expertise with a Feel-Good Factor
We are experienced operators with over 20 friendly and welcoming health and leisure clubs across the UK, carrying our own brand 'You Fit' with more than 15,000 loyal members. Offering our industry-leading expertise with a feel-good factor, we deliver all-encompassing support to our hotel leisure teams across operations, sales & marketing, retention and compliance activities. 
Under the leadership of our Director of Leisure, who has experience driving revenue across for leisure including membership sales, spa and golf, we focus on providing a consistent approach to marketing, health & safety, training and leadership across our business.
Dynamic and energetic, we're constantly seeking ways to innovate, and we're regularly improving our amenities, services and standards to deliver an exceptional experience for hotel guests, existing and new members.
One size doesn't fit all and we tailor our approach for every property individually, allowing us to make the most of space and offer the best service. 
Our leisure clubs are managed meticulously, through a proven quality framework. We have systems in place to manage:
Compliance
Governance of operational and legislative compliance across all leisure operations - we're here to manage the liaison with industry bodies regarding licensing, industry code of practice compliance and statutory training, whilst also being conversant in the most recent health and safety legislation and application of industry best practice.
Member Retention
We have industry-leading retention systems and have developed a service culture, which is instrumental in delivering a happy and sociable club community. Focus on encouraging a sense of belonging for our members, we also support long-term positive behaviour change for our members.
Trading
With the power of collaboration, we implement centralised national marketing strategies, local tactical activity and sales prospecting expertise to support trading performance, driving external membership growth and profitability in both managed and owned health and leisure clubs.
Development
Starting from scratch? We're here to offer guidance for managed hotels for new build gym facilities and facility refurbishments. With significant purchasing power and discounts for facility and equipment upgrades, we work with our trusted and industry-leading suppliers to ensure our members and guests have access to great equipment and facilities.
Club Management
It's all in the details and our fully integrated club management software system offers everything from membership direct debit collections to key monthly performance analysis, which allows for insight-led decision making, driving improvement of our leisure clubs.
Back to top
Back to top