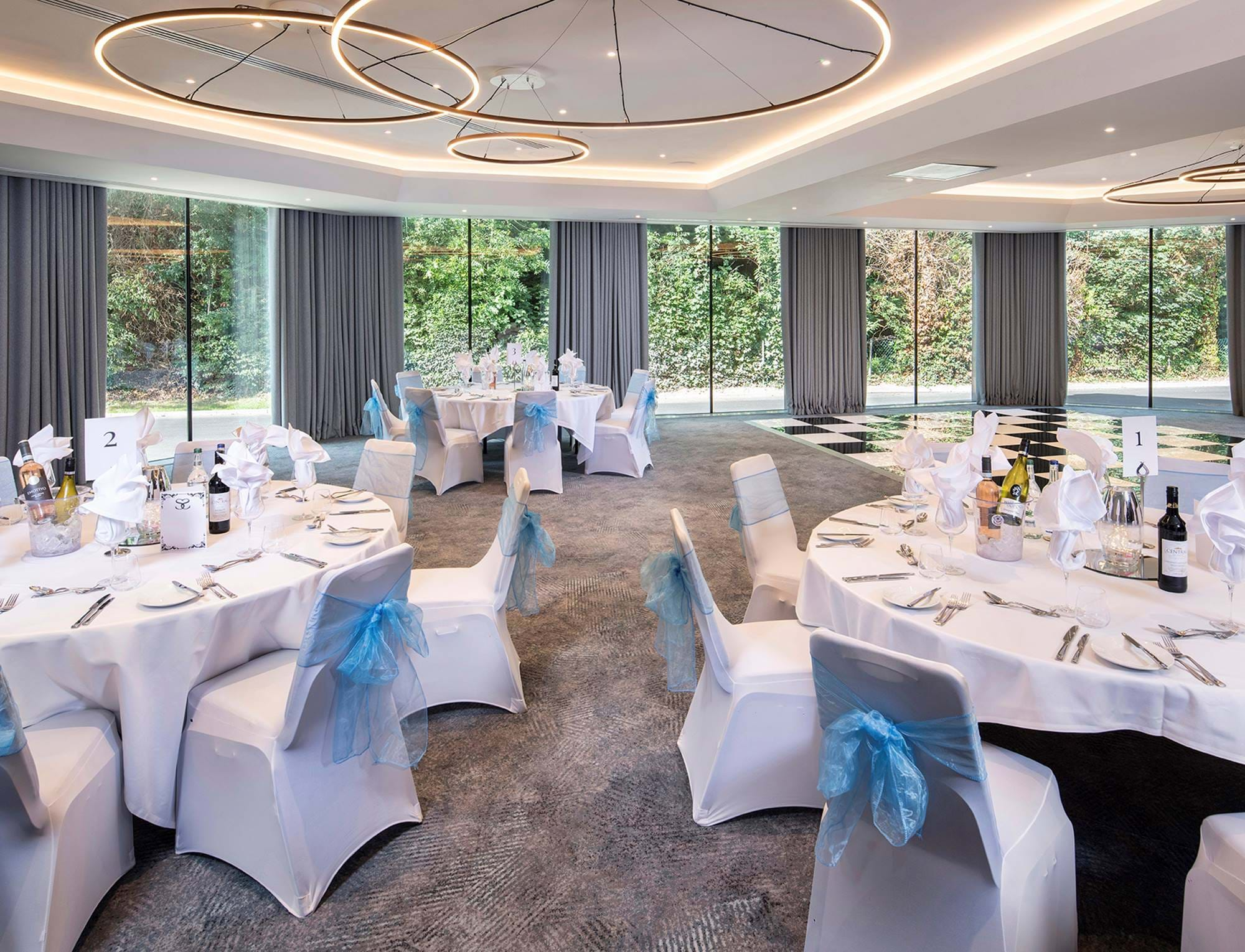 A New Events Destination Has Launched
Storyboard at Shepperton Sets the Scene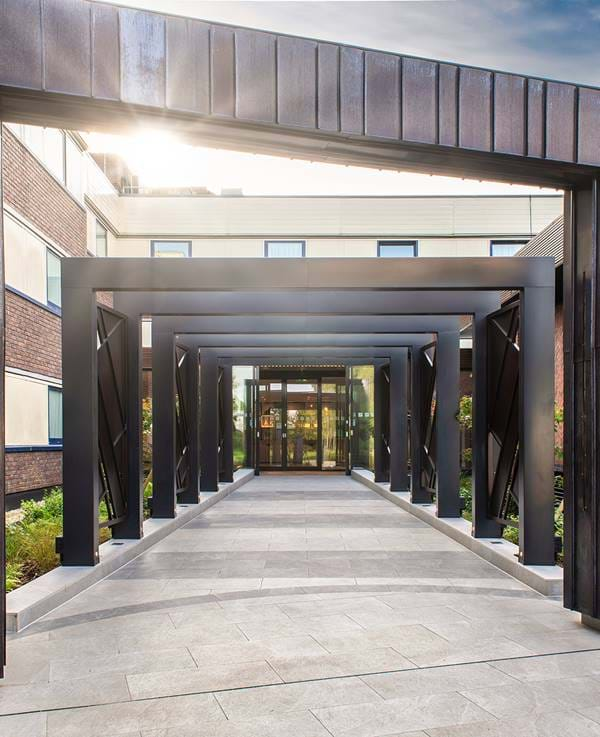 The new aspirational and contemporary events space is now open, setting the scene for weddings, celebrations and meetings for up to 250 guests.
Storyboard at Shepperton adjoins the Holiday Inn London - Shepperton, which has simultaneously undergone an extensive transformation. The hotel has launched the stylish In The Wings Restaurant, Bar and Terrace, to complement the new wellness experiences and re-designed welcome areas, in addition to its 184 bedrooms - which offer preferential rates for event guests.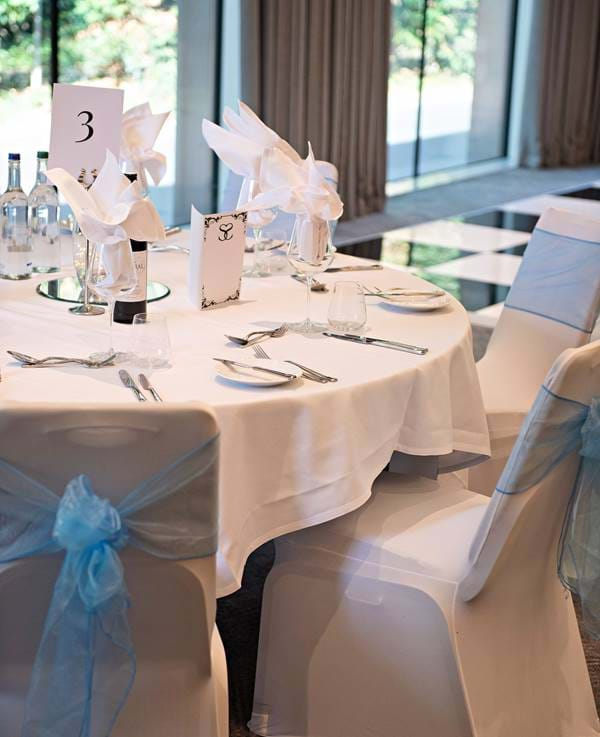 Designed for grand and intimate occasions within its five-event spaces, Storyboard at Shepperton, a nod to the local film studios, showcases 810 square metres/8,719 square feet of event space, perfect for stunning weddings, state-of-the-art meetings and diverse celebrations.
The main stage - The Set, is a contemporary space for a wedding ceremony, receptions, and a multitude of meetings and events. With a private bar and private access to the terrace, The Set caters for up to 250 guests, though depending on the event size, offers the option of dividing into three separate rooms. 
Smaller events can also be catered for in The Green Room or The Fourth Wall, overlooking the vast grounds, making it the perfect scene for board meetings and private dining for up to 16 guests.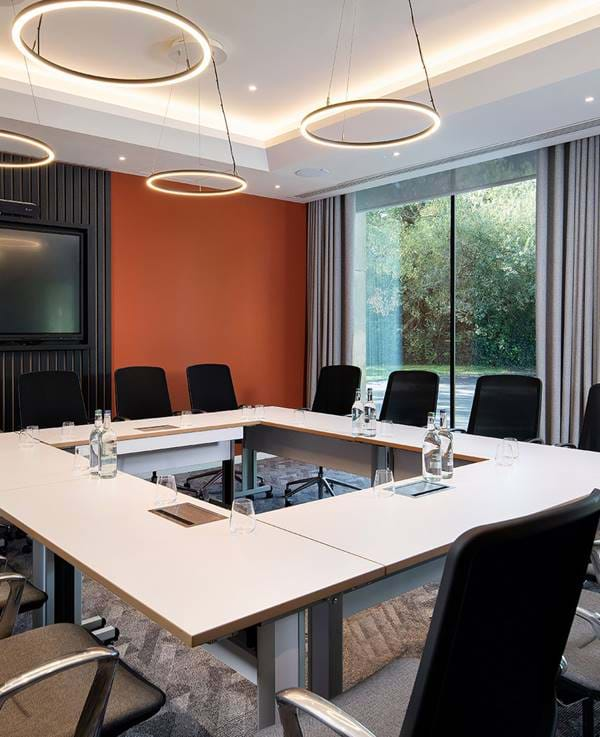 Specialising in delivering tailor-made events, Storyboard's experienced team can indulge in a range of events; from vibrant to traditional, or full service to self-catering. The fully-equipped events kitchen is designed specifically for external caterers. The dedicated events team coordinates and delivers everything in collaboration with trusted local suppliers, from floral arrangements to decorations, IT equipment to a photographer - to make sure that all of your memories are captured. 
"We've been delighted at the response so far and have already welcomed a number of weddings, meetings and celebrations. We're looking forward to welcoming guests to Storyboard, as well as the transformed hotel, now that we are fully open," said Pedro Mendes, General Manager.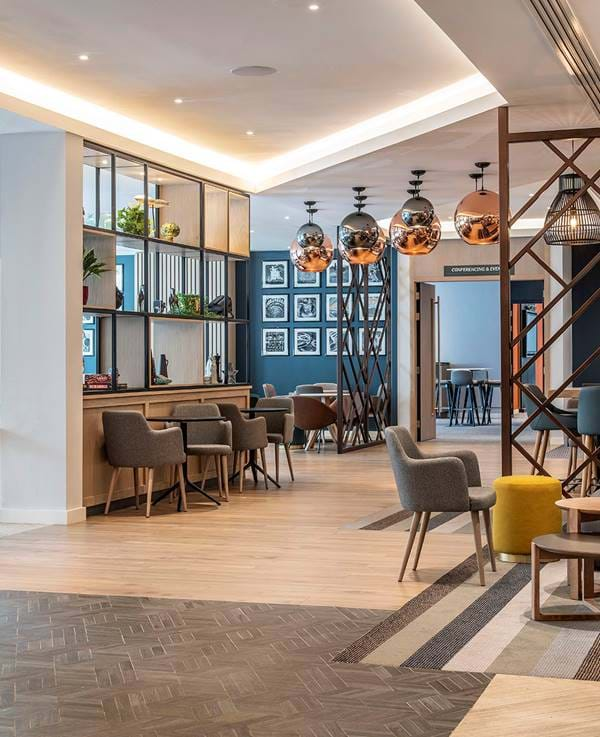 Offering creative dining experiences, In The Wings, the vibrant new hotel Restaurant, Bar and Terrace, work with local suppliers to reflect in-season produce. The hotel's vast outdoor landscape hosts alfresco events and guest experiences throughout the seasons.
Holiday Inn London - Shepperton's indulgent wellness experience presents four new spa treatment rooms and a relaxation room for guests to re-balance, re-energise and de-stress. Our very own You Fit Leisure Club has been reconfigured with a refurbished reception to welcome you and state-of-the-art gym equipment to develop everyone's fitness needs.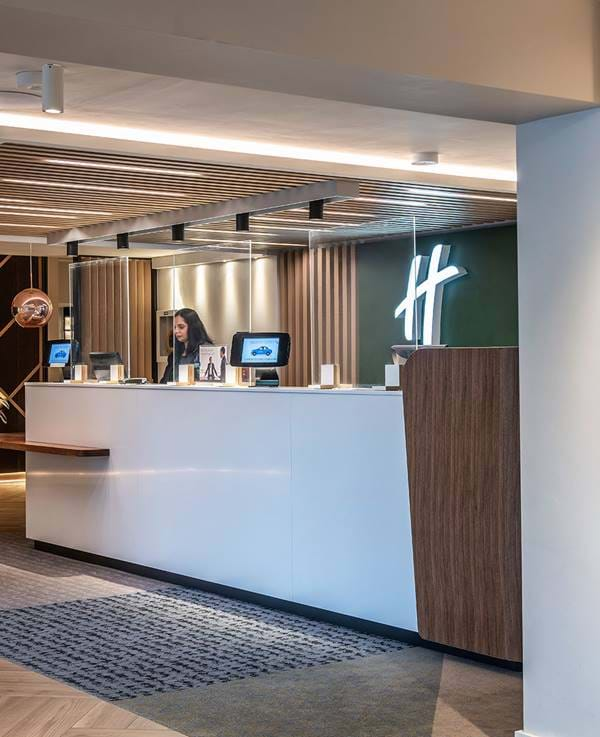 Some facts about Storyboard at Shepperton and Holiday Inn London - Shepperton:
Storyboard at Shepperton offers five flexible event spaces for stunning weddings, state-of-the-art meetings and eclectic celebrations
A private terrace space for alfresco events
In the Wings hotel Restaurant, Bar and Terrace 
An Open Lobby area connects the adjacent Holiday Inn London Shepperton's front desk, the restaurant, bar and lounge area offering additional social areas for event guests
A new pergola entrance extends the welcome and entices with ingenious use of naturally inspired materials and finishes that offer a hint of what is within
Four new Spa treatment rooms and a Relaxation Room
A New You Fit Leisure Club Reception and New Gym Equipment
184 modern bedrooms and suites with preferential group rates available 
Landscaping of the grounds including a wildlife meadow, herb garden and woodland
Car parking for 194 cars and coach parking available
ADS Design & Brand Development were appointed to create Storyboard's events space in addition to delivering the transformation of the adjoining areas of the hotel at Holiday Inn London Shepperton
The Esher-based property investor, Coldunell, has owned the hotel since the 1970's and over the years it has become well-known in the local community for hosting weddings, meetings, dinner dances and tribute nights.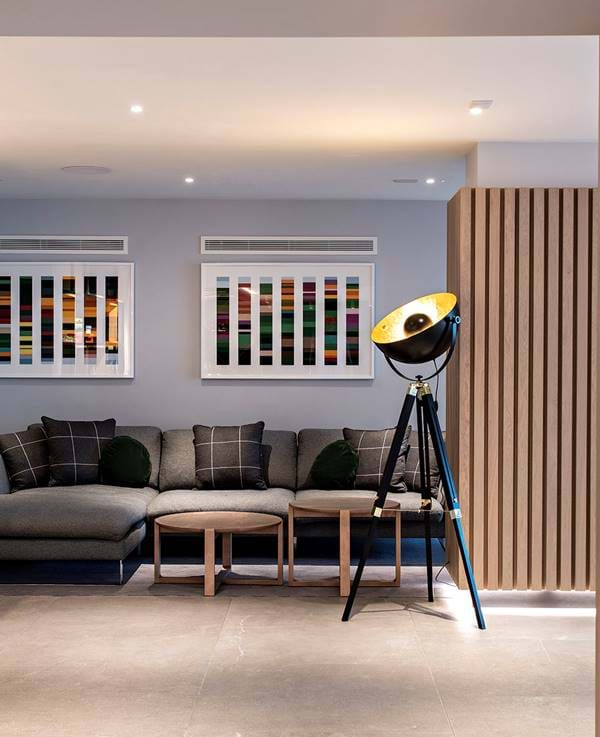 We're looking forward to welcoming guests to Storyboard, as well as the transformed hotel, now that we are fully open.

Pedro Mendes

General Manager of Holiday Inn London - Shepperton