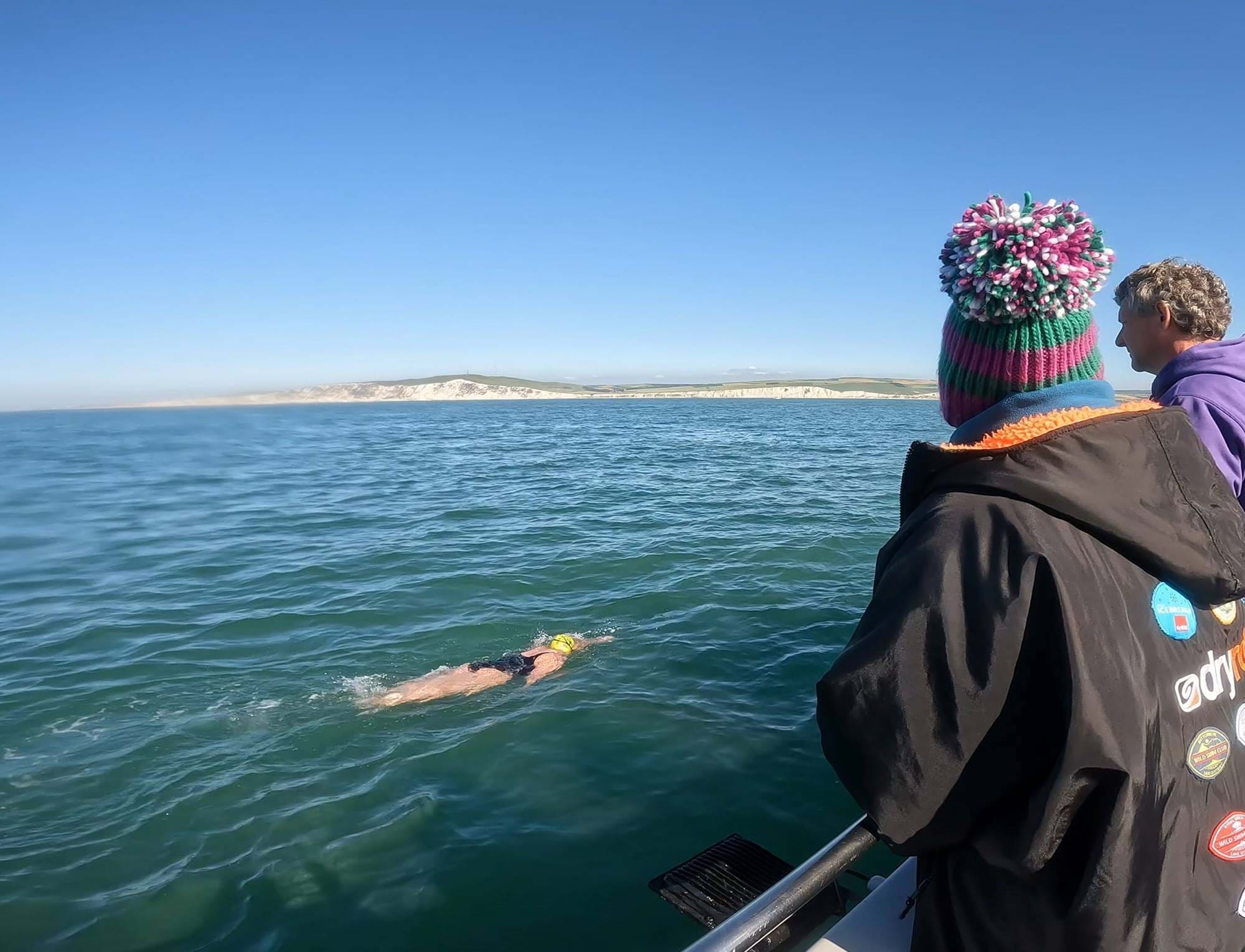 Channel Swim for the Trussell Trust
Helen Barker and her team recently swam the English Channel!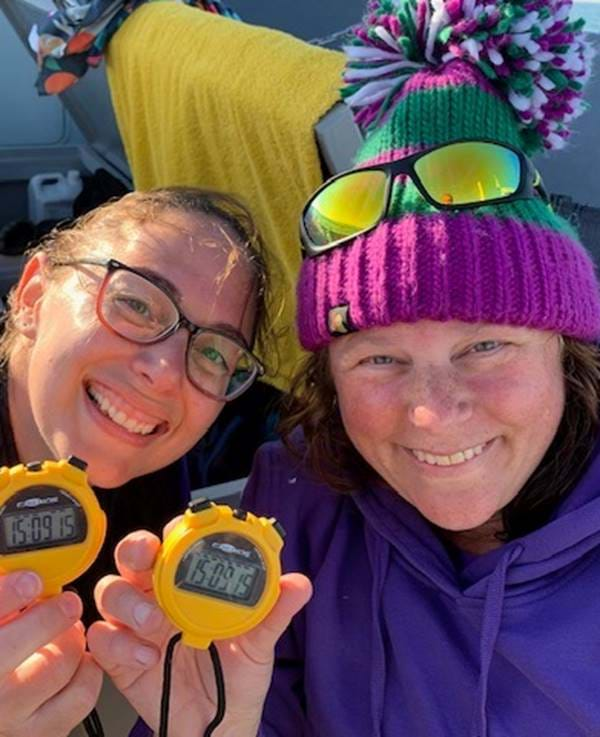 In the early hours of the 24th of June 2023, our Sales & Partnerships Manager, Helen Barker, embarked on a mighty challenge of swimming the English Channel along with her three teammates. The swim was in aid of our charity partner, the Trussell Trust, who support a nationwide network of food banks and are campaigning for change to end the need for food banks in the UK. 
The English Channel is the stretch of water between England and France, with the shortest route being 22 miles to get across. Their swim took around 15 hours, and the team were fortunate to have sunny skies and calm waters. With 600 tankers and 200 ferries passing through every day, the English Channel is one of the busiest shipping lanes in the world, - luckily their pilot was skilled at dodging the tankers!  
Here's what Helen had to say about this incredible challenge and the team at the Dover Food Bank - "It has been such a pleasure to support the Trussell Trust especially the Dover Food Bank. We've all been so inspired by your hard work, passion and dedication that keeps the food bank open, allowing people to access the resources you provide locally.  
Swimming the English Channel has been a dream of mine since I was 10 years old! To be able to swim with friends and shine a light on the current food poverty crisis has been a humbling experience, and one that will reside with us all for a long time. With the support of Kew Green Hotels who backed us our swim, we have raised over £3,700!".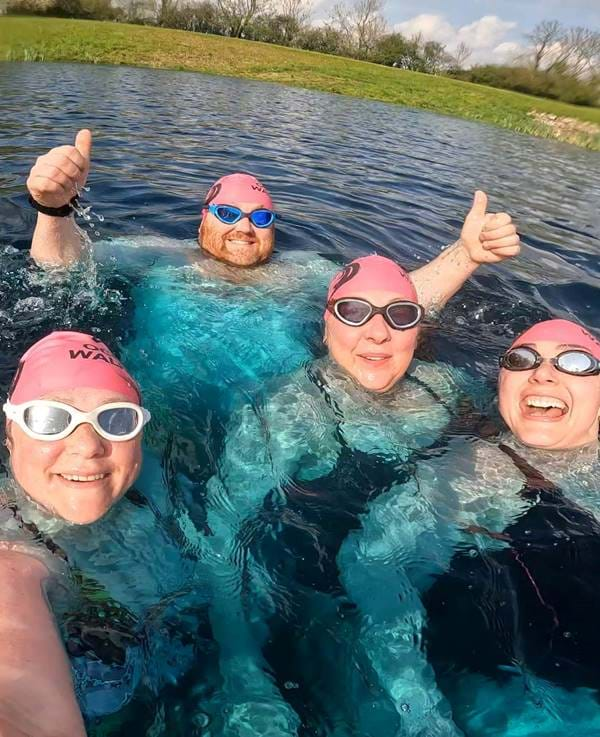 We would like to take this opportunity to say a huge congratulations to Helen and her team for taking on this amazing challenge for the Trussell Trust. You truly are a superstar Helen, and we are so proud to have you as part of the team. Helen's fundraiser is still live, so if you'd like to support her and the Trussell Trust, click the button below.
Swimming the English Channel has been a dream of mine since I was 10 years old! To be able to swim with friends and shine a light on the current food poverty crisis has been a humbling experience, and one that will reside with us all for a long time.

Helen Barker

Sales & Partnerships Manager at Kew Green Hotels