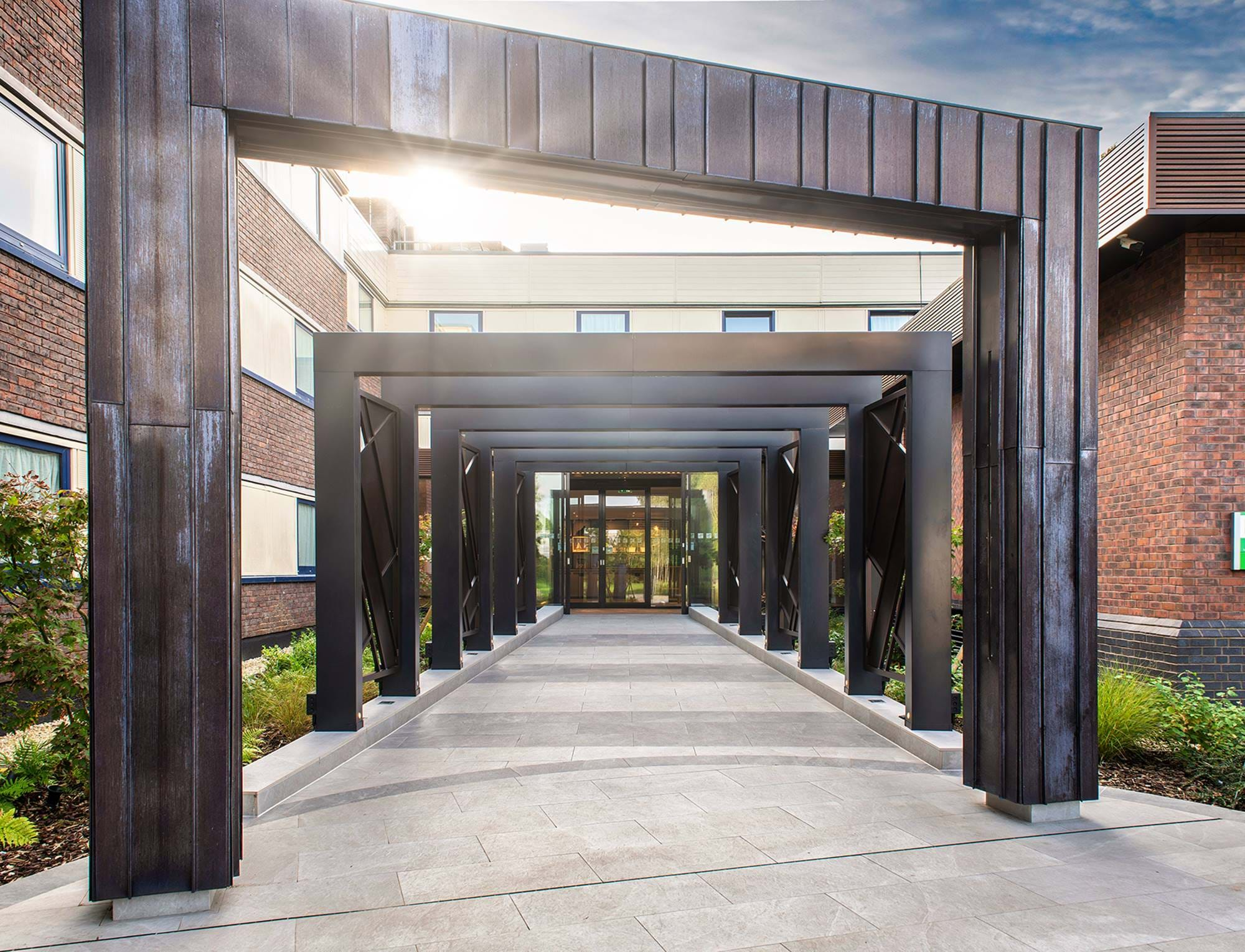 Storyboard at Shepperton is Unveiled
The Adjoining Dedicated Events Destination Will Open in Early July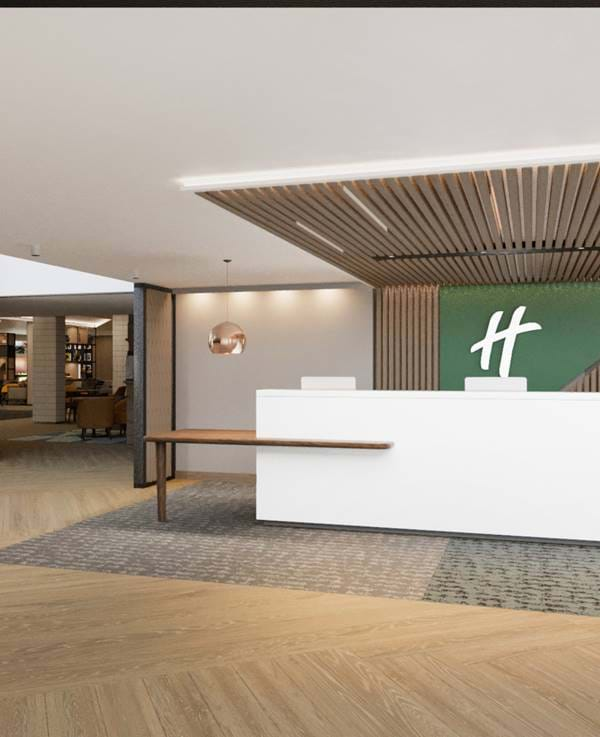 Holiday Inn London - Shepperton, one of our managed properties, is undergoing an extensive refurbishment.
Storyboard at Shepperton, the re-imagined event space complete with a dedicated entrance, sits central to the transformation, whilst the hotel simultaneously introduces a new restaurant, bar, wellness experiences and welcome areas, which will open to guests from July 2021. Designed for grand and intimate occasions, Storyboard at Shepperton - a nod to nearby film studios, will be host to stunning weddings, state-of-the-art meetings and diverse celebrations in its five event studios.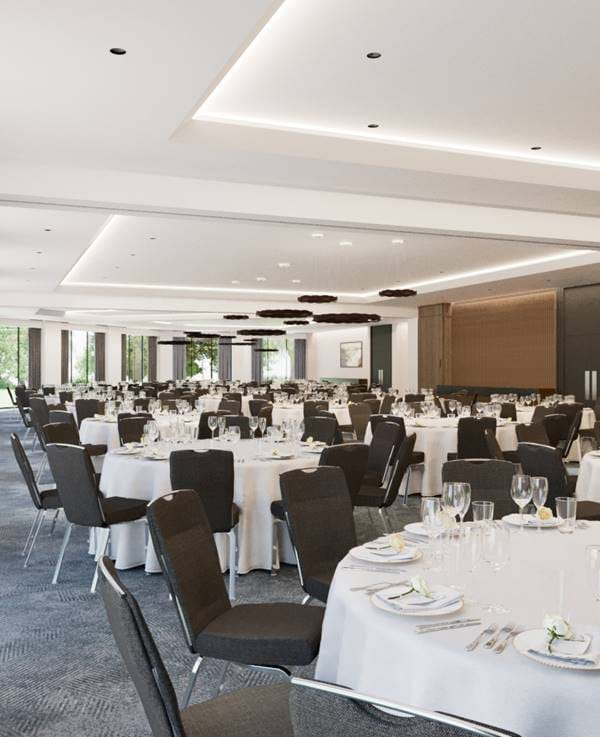 The Set, taking centre stage, will cater for up to 250 guests, whilst the option to divide into three rooms means it can showcase smaller events too. A further two event studios, Green Room and Fourth Wall will accommodate up to 12 and 16 guests respectively, completing the space with a breakout area, a private outside terrace event area and an exclusive event's bar. An events kitchen has been custom-designed to allow the flexibility for a dry-hire A New You Fit Leisure Club Reception and New Gym Equipment
184 modern bedrooms and suites with preferential group rates available 
Landscaping of the grounds including a wildlife meadow, herb garden and woodland venue or a fully-serviced event.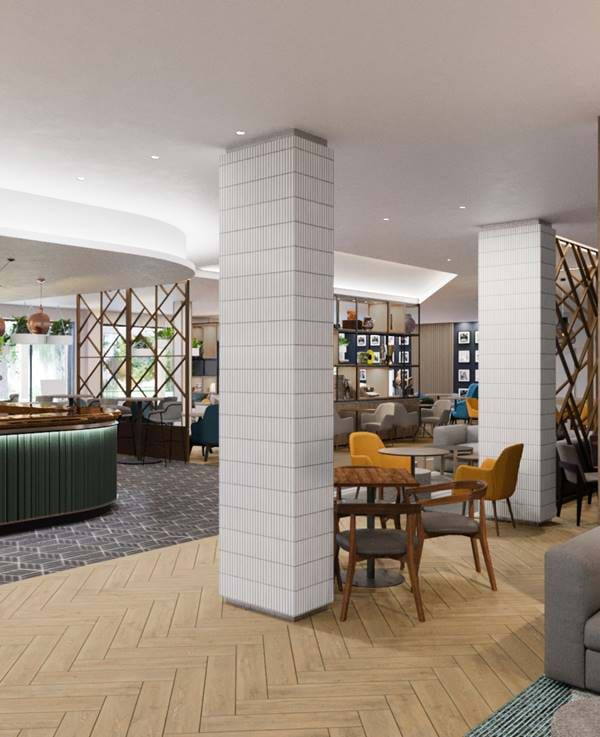 Featuring its own entrance for events guests makes it ideal for exclusivity, whilst still presenting the option to take advantage of the hotel's convenient amenities; connected via the Open Lobby. 
The vibrant new hotel Restaurant, Bar and Terrace; In The Wings, offer creative dining experiences whilst working with local suppliers to reflect in-season produce. The hotel's extensive grounds play host to alfresco events and guest experiences throughout the seasons, whilst the four new spa treatment rooms and relaxation room await to re-balance, re-energise and de-stress with several indulgent experiences available. Our very own You Fit Health Club's has also undergone a makeover, with a reconfigured reception to welcome you and state-of-the-art gym equipment now in place to develop the individual fitness needs of guests.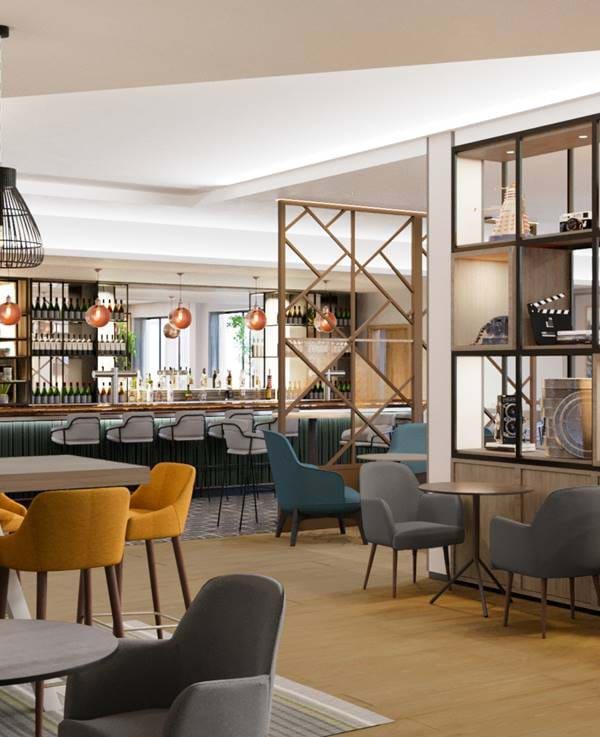 "Through the creation of Storyboard at Shepperton and undertaking extensive re-modelling of our public spaces of the adjoining hotel, which follows the recent upgrading of guest bedrooms, we are committed to elevating the guest experience.  Our aim is to create a contemporary 4 star retreat for momentous occasions and innovative events, as well as welcoming staycationers, international and business guests alike"  said Jade Boulter, General Manager. She added, "We are already seeing lots of enquiries for events from weddings to Bar Mitzvahs, from meetings to dry-hires, and we look forward to delivering outstanding experiences for our guests when we fully launch from July 2021".
The Esher-based property investor, Coldunell, has owned the hotel since the 1970's and over the years it has become well-known in the local community for hosting weddings, meetings, dinner dances and tribute nights, whilst Kew Green manage the hotel itself and Storyboard at Shepperton. 
Storyboard at Shepperton and Holiday Inn London Shepperton Facts:
Storyboard at Shepperton offers five flexible event spaces for stunning weddings, state-of-the-art meetings and eclectic celebrations
A private terrace space for alfresco events
In the Wings hotel Restaurant, Bar and Terrace 
An Open Lobby area connects the adjacent Holiday Inn London Shepperton's front desk, the restaurant, bar and lounge area offering additional social areas for event guests
A new pergola entrance extends the welcome and entices with ingenious use of naturally inspired materials and finishes that offer a hint of what is within
Four new Spa treatment rooms and a Relaxation Room
Car parking for 194 cars and coach parking available.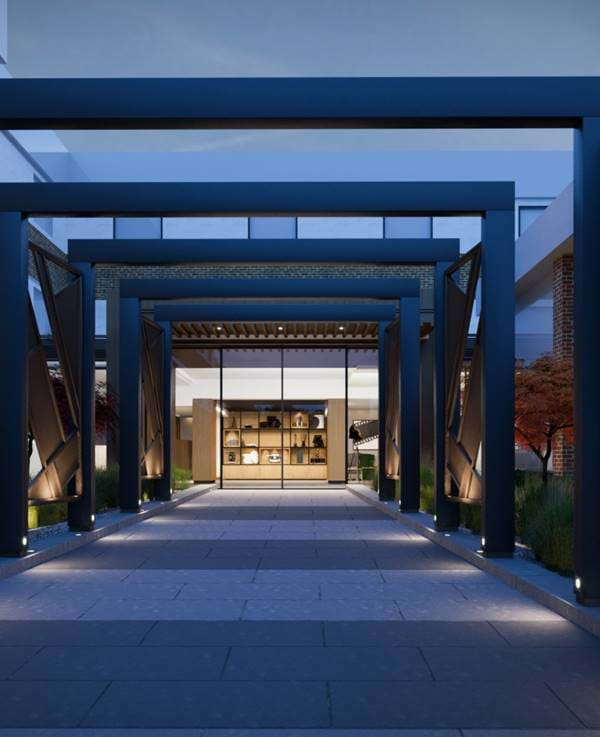 Our aim is to create a contemporary 4-star retreat for momentous occasions and innovative events, as well as welcoming staycationers, international and business guests alike.

Jade Boulter

General Manager of Holiday Inn London - Shepperton