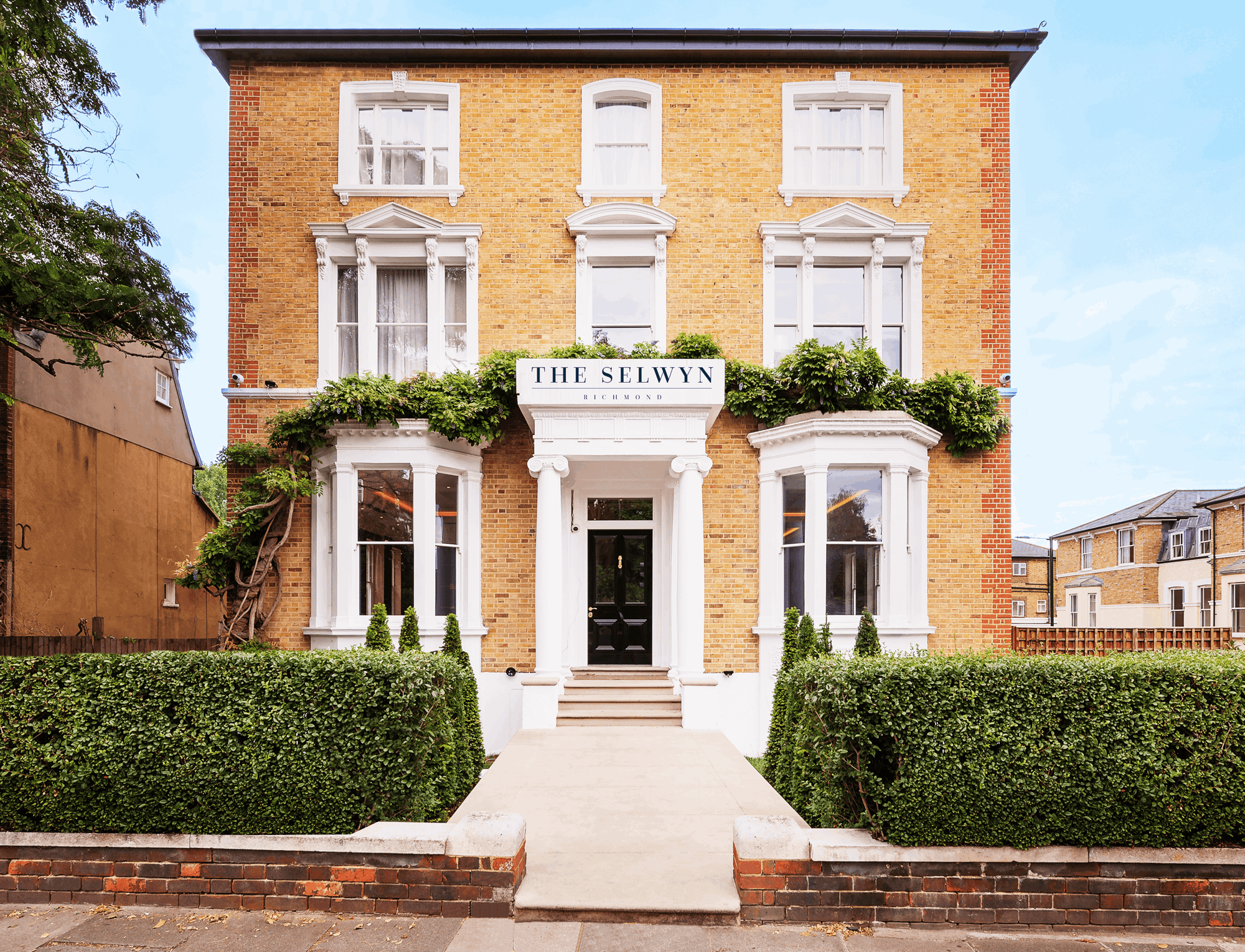 There's a new hotel opening on the horizon!
A new boutique townhouse hotel in the heart of Richmond will open its doors this autumn.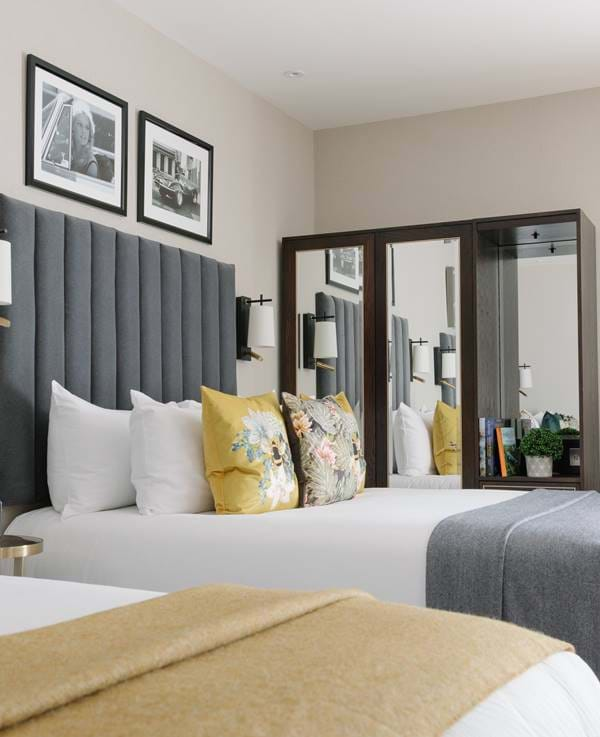 We are delighted to announce that we have been appointed as the hotel management partner for The Selwyn hotel in the heart of Richmond upon Thames. Dating back to Victorian times, this 50-bedroom boutique hotel is situated in a character-filled townhouse, which has been lovingly restored and will open its doors this autumn.
The wisteria-draped Victorian façade of The Selwyn gives way to an elegant yet relaxing lobby with elevated and ornate ceilings. The hotel presents a choice of well-appointed bedrooms which offer guests views over the neighbourhood or the city, whilst breakfast or an aperitif can be enjoyed in The Paisley Room, flooded with natural light from the bay windows.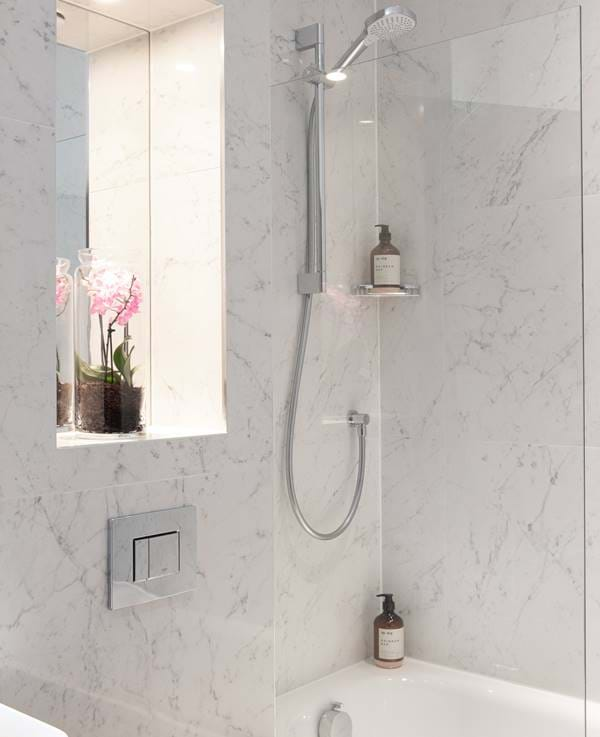 Ideally located to explore Richmond's neighbourhood, the hotel is minutes away from the myriad of cobbled alleys dotted with coffee shops, ice cream parlours, pubs and restaurants. Nearby Richmond Park and Kew Gardens reveal more of Richmond's natural beauty, with the riverside and iconic Turner view from Richmond Hill only a short stroll away. 
The hotel is rooted in Richmond's rich heritage – to which the Selwyn family have made a notable contribution – and whose name has a long and distinguished history in Richmond extending back to the 16th century. Selwyn means "Sel (castle)" and "Wyn (friend)," which is reflected in the graceful ambience, warm welcome and personalised service awaiting guests at The Selwyn.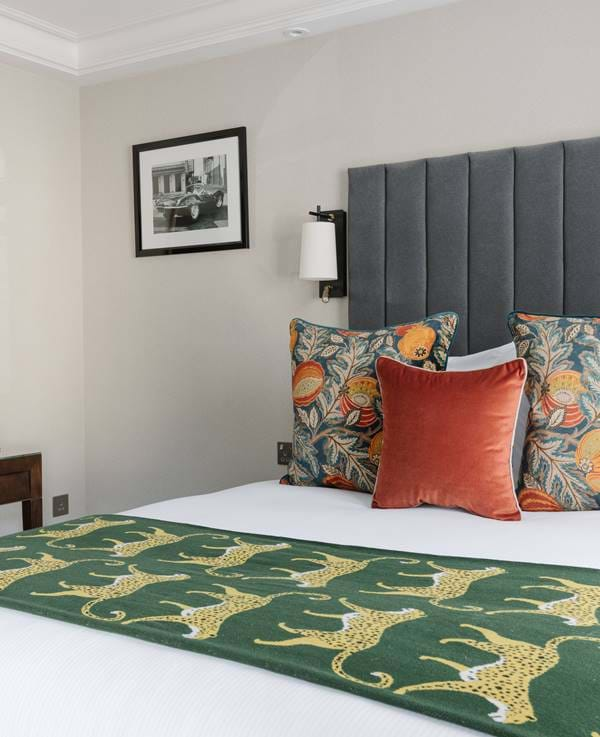 Chris Dexter, CEO of Kew Green Hotels said, "We are delighted to welcome The Selwyn into our family of hotels. As Richmond's neighbourhood townhouse, we look forward to welcoming guests and locals when we open doors in the autumn. At Kew Green Hotels, we set ourselves apart by combining years of experience with innovative ideas to deliver outstanding hotel services, delivering exceptional returns for hotel owners and partners throughout our portfolio of independent hotels through to global brands." 
To find out more about our expanding hotel portfolio click here.
We are delighted to welcome The Selwyn into our family of hotels. As Richmond's neighbourhood townhouse, we look forward to welcoming guests and locals when we open doors in the autumn.

Chris Dexter

CEO of Kew Green Hotels