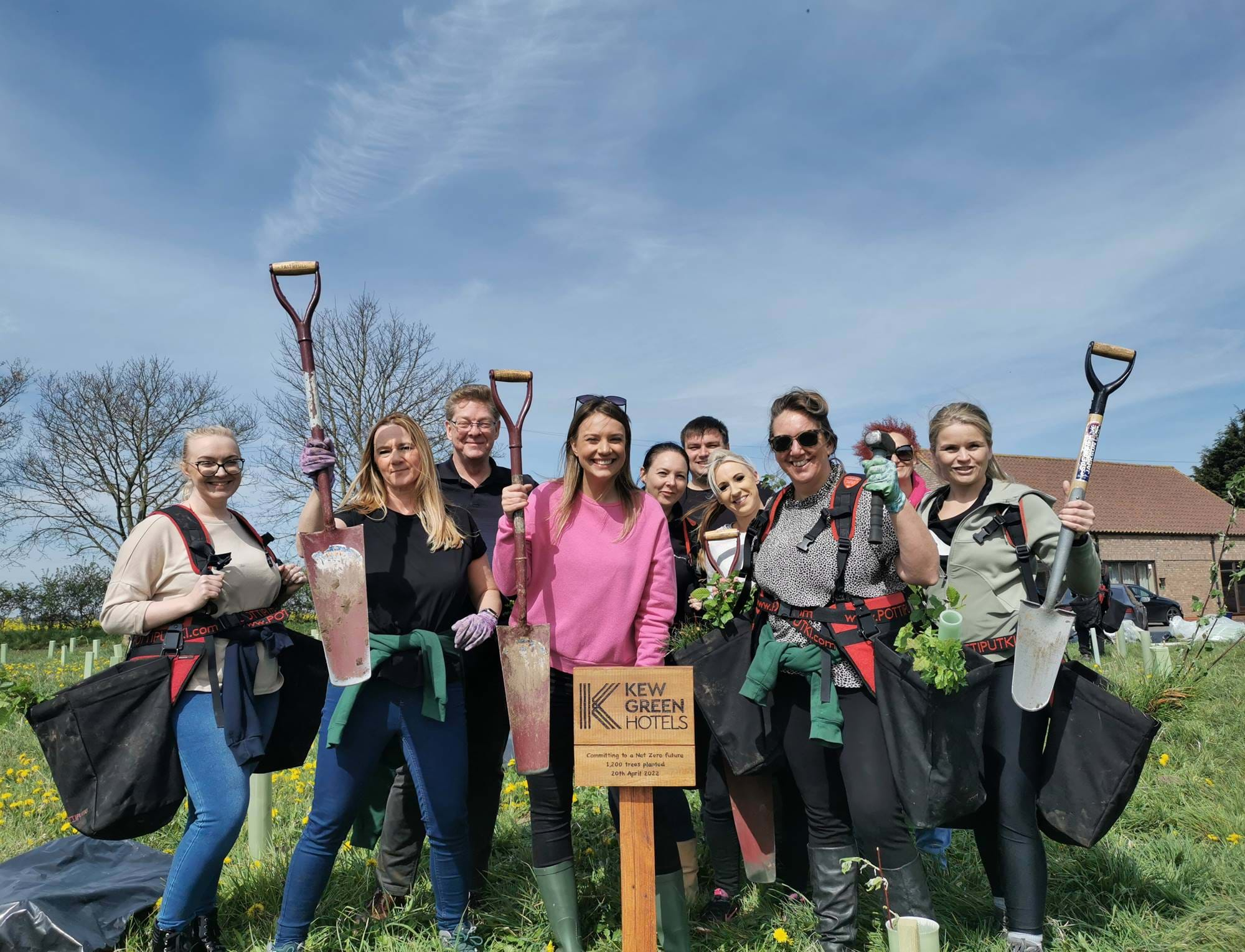 Tree For Life
We recently planted one tree for every employee, as part of our commitment to becoming Net Zero by 2040.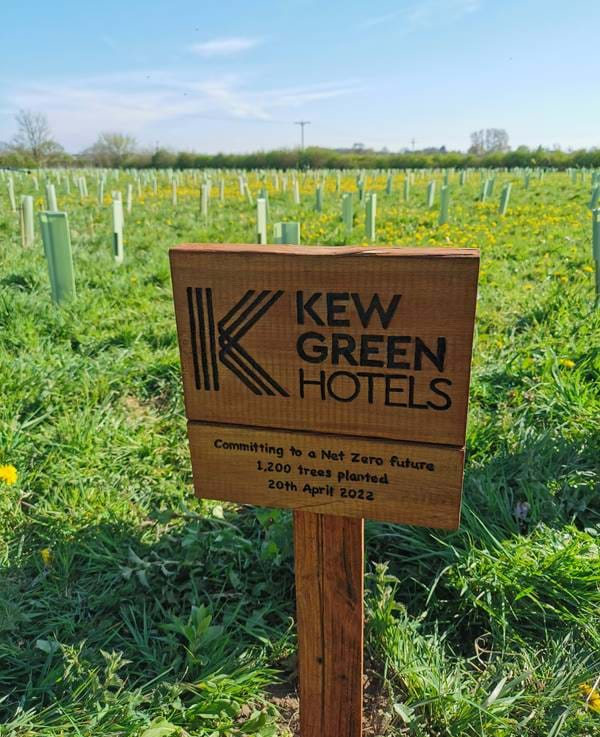 With one eye on the tomorrow, we have partnered with Rewards Earth Ltd to plant one tree for each of our employees, as part of our ongoing initiatives to reduce our carbon footprint to reach Net Zero by 2040. 
We are BIG vision thinkers, so with the support of the Green Task Force, 1,200 native trees were selected and planted at a carefully selected site in North Lincolnshire. The Green Task Force employs veterans in the UK, and through Nature Based Therapy, helps some overcome PTSD. In addition to this, the goal is to gain long-term employment and nationally recognised qualifications.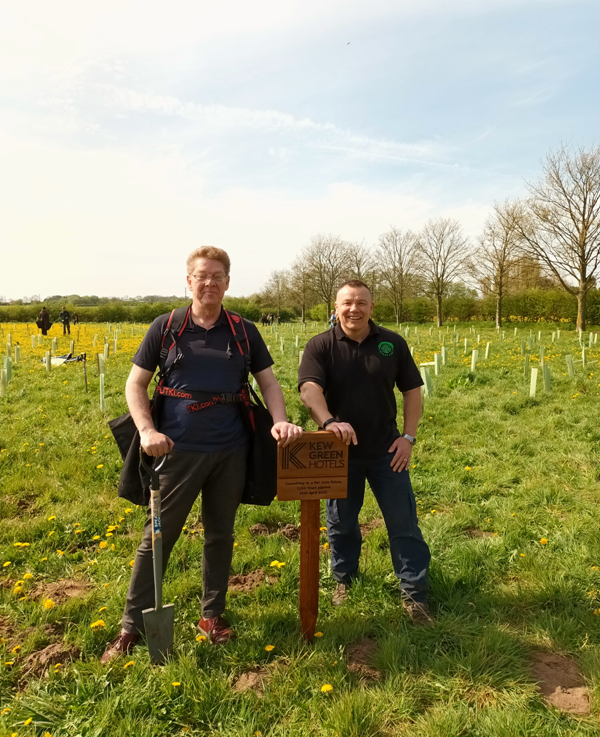 "With one eye on tomorrow, Kew Green Hotels are committed to a Net Zero Carbon future for our whole business and its people, pledging to become Net Zero by 2040 – 10 years ahead of the Paris Accord Target." Chris Dexter, CEO at Kew Green Hotels commented.
"Rewards Earth was created to bridge the gap between the economy, society and the ecosystem therefore we are delighted to partner with Kew Green Hotels to support them on their journey to Net Zero" said Jim Holland, co-founder of Rewards Earth Ltd.
Rewards Earth was created to bridge the gap between the economy, society and the ecosystem therefore we are delighted to partner with Kew Green Hotels to support them on their journey to Net Zero.

Jim Holland

Co-Founder of Rewards Earth Ltd