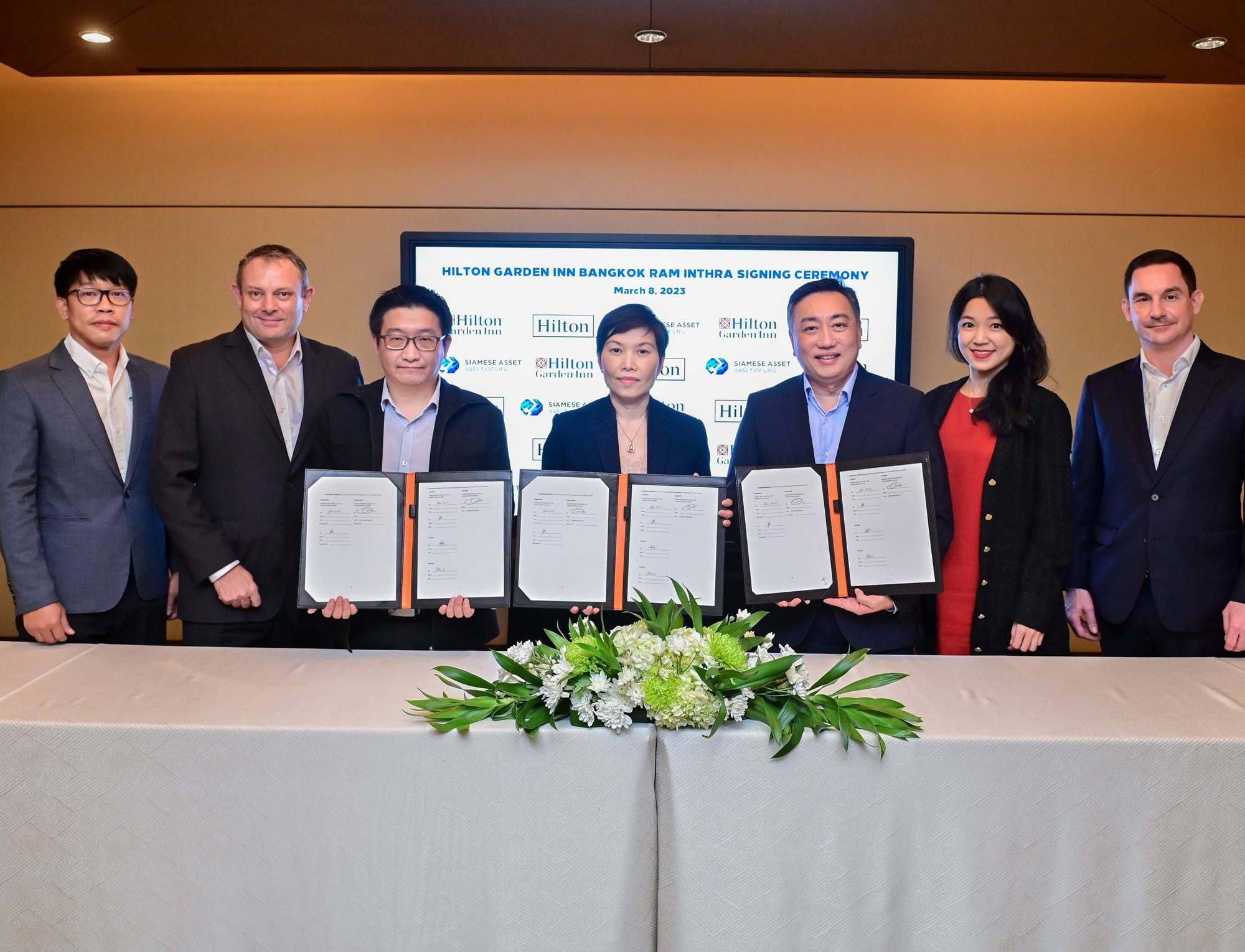 We're expanding the Hilton brand in Bangkok
Hilton Garden Inn Ram Intra, Bangkok, will open in 2025.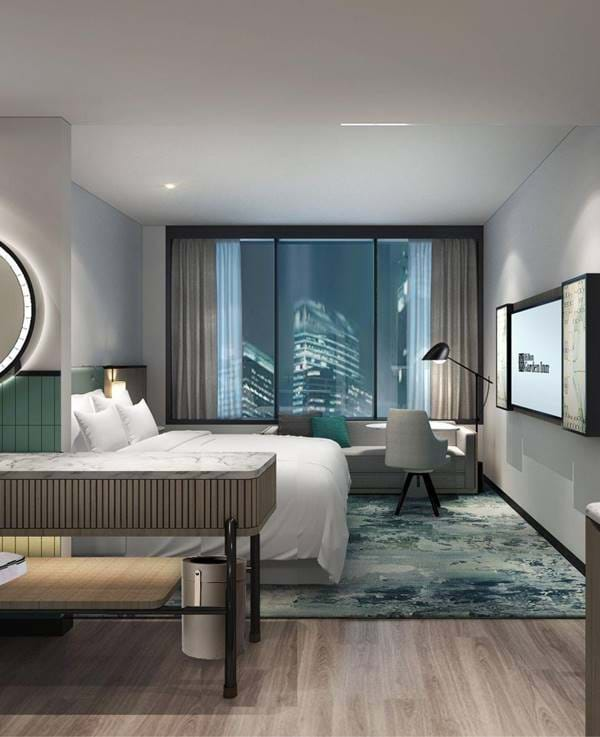 We're excited to announce the latest addition to our expanding hotel portfolio, The Hilton Garden Inn Ram Intra, opening in the heart of Bangkok in 2025. The appointment of Siamese and Kew Green Management Company Thailand as the management operator for this hotel marks the ninth property in our partnership with Thai real estate developer Siamese Wealth Company Limited.  
Situated in the bustling centre of Bangkok, The Hilton Garden Ram Intra will deliver world-renowned Thai hospitality and expand the Hilton brand into the cultural surroundings of Bangkok. We're thrilled to add this stunning property to our collection as we continue to expand our hotel portfolio.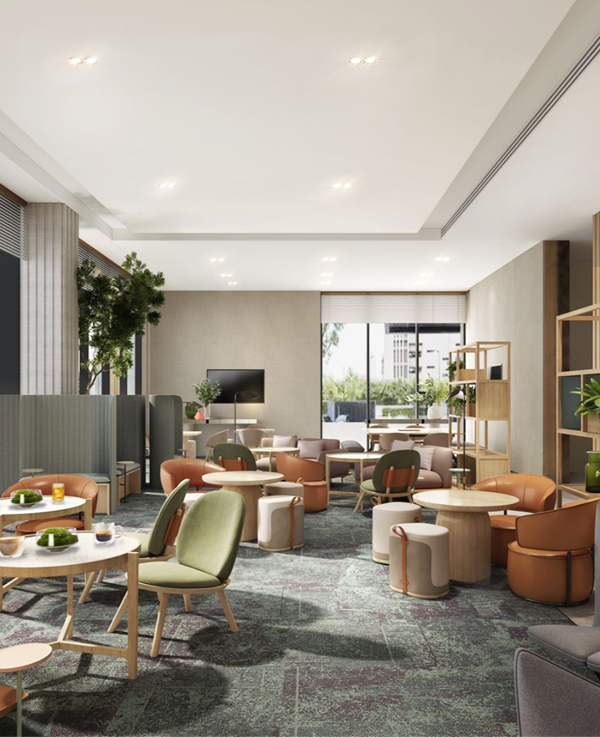 With 225 rooms and serviced apartments that blend style and comfort with the latest technologies, this development will have an extensive meeting space, a swimming pool, state-of-the-art gym, and picturesque views over Panya Indra Golf Course. Equidistant to Suvarnabhumi and Don Mueang International Airports, Hilton Garden Inn Ram Intra will be ideal for guests seeking an extended stay in Bangkok, whether it's for work or leisure. 
Located in the heart of Bangkok's entertainment district and offering easy access to unique shopping destinations and some of the best dining spots in Bangkok, Hilton Garden Inn Ram Intra's central location provides a myriad of activities for families, corporate outings and team-building. With easy access to Drop Zone, Dream World, Siam Amusement Park and Sai Mai Water Park, it's safe to say you'll never be short of something to do!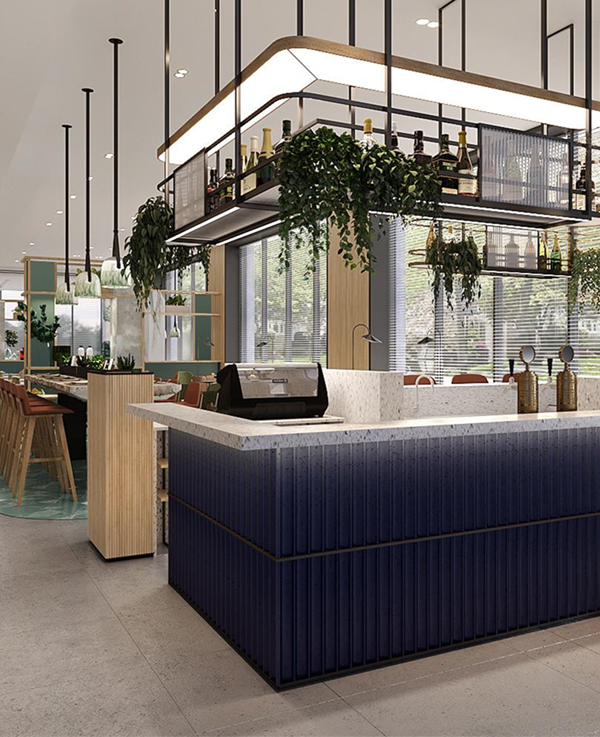 Chris Dexter, Chief Executive Officer, Kew Green Hotels commented: 'We are delighted to be working with Hilton on this project delivered through our joint partnership with Siamese Asset. As the first integrated hotel, convention and meeting space in Ram Intra, plus the opening of the MRT, this property has great promise to become a destination for weddings, incentives and events. At Kew Green Hotels, we set ourselves apart by combining years of experience with innovative ideas to deliver outstanding hotel services, delivering exceptional returns for hotel owners and partners throughout our portfolio of independent hotels through to global brands."
As the first integrated hotel, convention and meeting space in Ram Intra, plus the opening of the MRT, this property has great promise to become a destination for weddings, incentives and events.

Chris Dexter

CEO of Kew Green Hotels