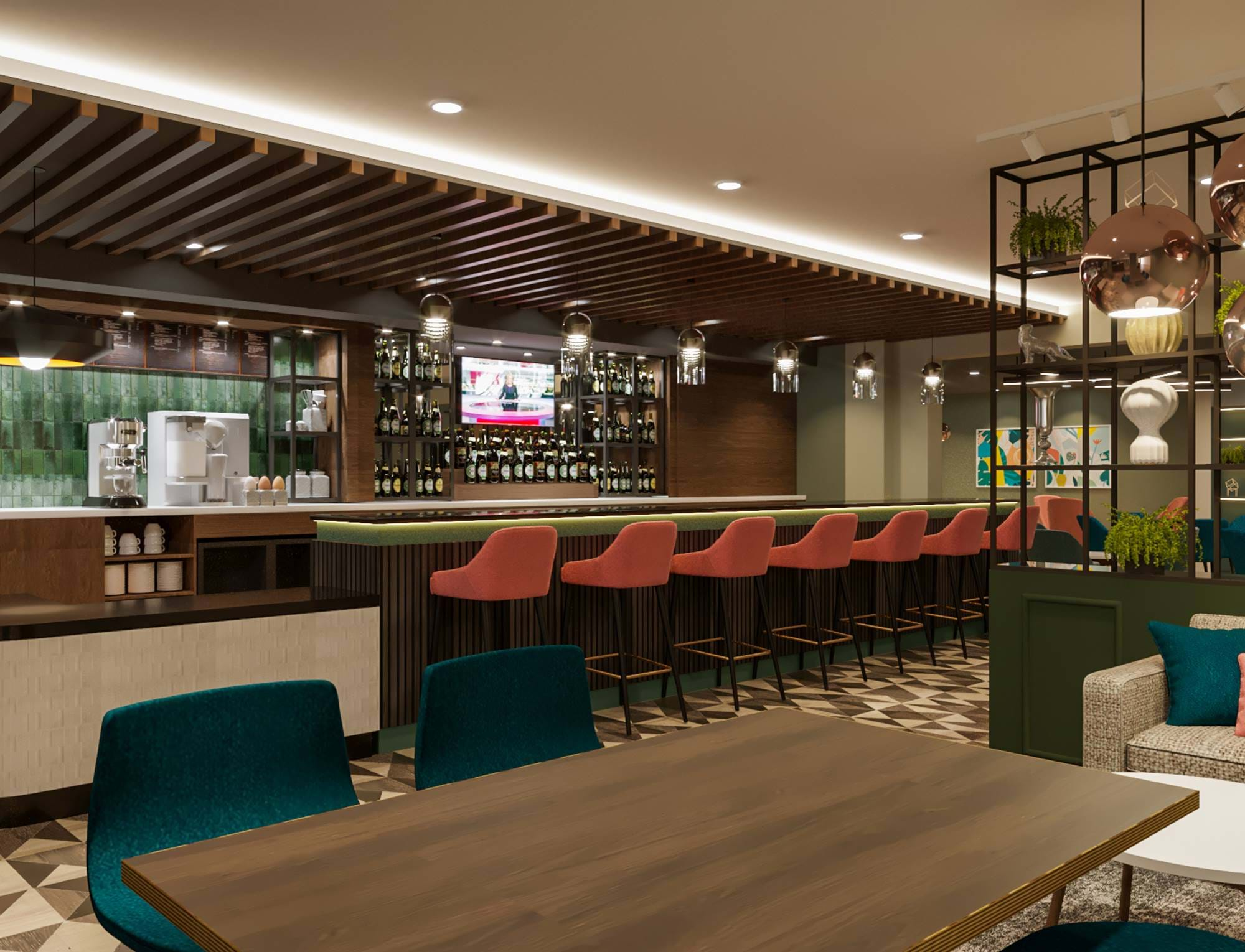 Continued multi-million pound investment
 Investing in our People and Properties to be Fit for the Future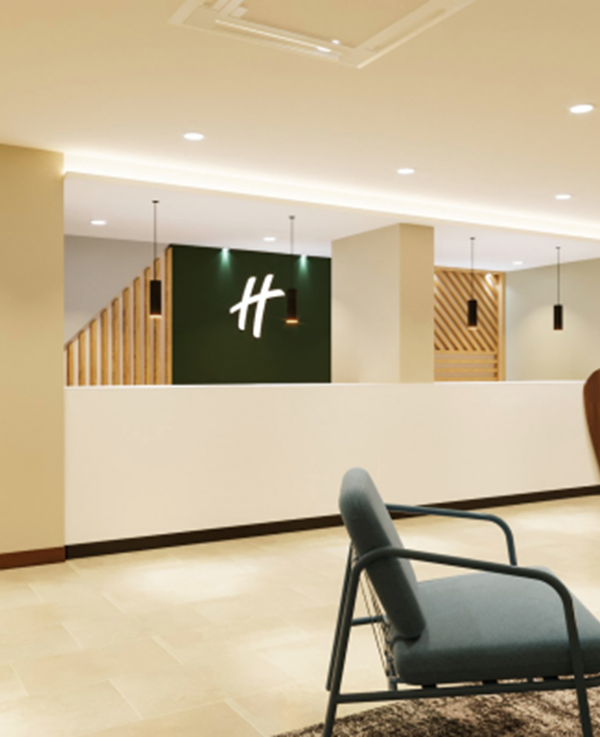 We are pleased to announce our multi-million-pound investment continues across our portfolio of hotels to transform our properties, elevate our technological capabilities and enhance talent acquisition and employee retention.  
Hotel transformation projects across our estate are rejuvenating spaces aligned with guests' evolving needs, providing flexible spaces ideal for co-working, collaboration and socialising. Each refurbishment project will incorporate energy-saving features and will be seamlessly delivered as the hotels continue to operate.   
The Open Lobby concept is an integral part of IHG's reinvigoration of its iconic Holiday Inn brand. It's based on understanding how people use space at home to give guests the most flexibility, whether they're looking to eat, relax, work, or have fun in one space.   
Transforming the traditional hotel lobby format by combining all public spaces, from the reception area, to the restaurant, bar and lounge into one open, cohesive space, the Open Lobby brings a colourful and refreshing design to give the space a contemporary feel.   
Future Open Lobbies to open in 2023 include:  
We have more refurbishments in the pipeline.
  Bedroom refurbishments: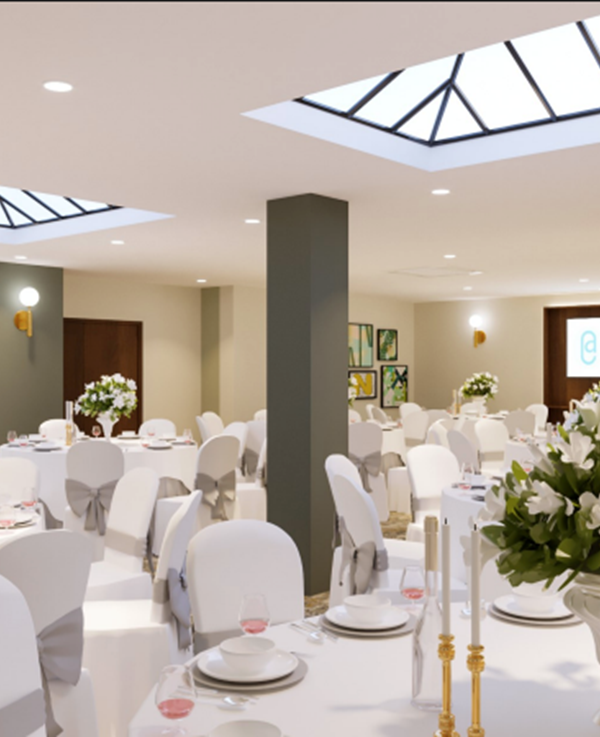 Restaurant, bar, public areas and bedroom refurbishment:  
Events space:  
We are evolving our tech stack to enhance guest and employee experience as part of a holistic digital transformation strategy. Each system has been carefully selected to offer maximum integration and is cloud-based to future-proof the business and includes: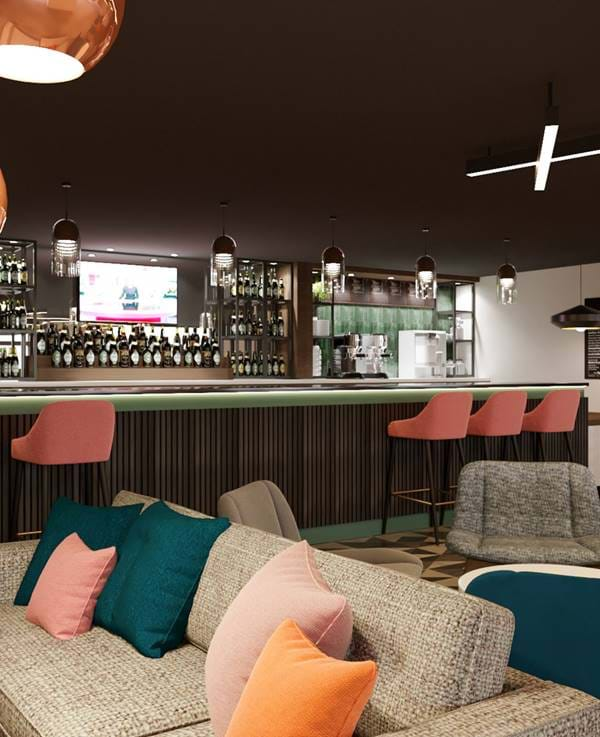 End-to-end, purchase-to-payment

s that maximise efficiencies and revenue generating opportunities   

A new PMS and a 360 Customer Relationship Management (CRM) tool to enable enhanced guest personalisation and multi-property data insights  

Increased capacity for online purchasing and online payments implemented across the group and its suppliers  
Recognising the recruitment challenges in the hospitality industry, we have implemented several initiatives to align with changing candidate and employee expectations to further support our position as an employer of choice.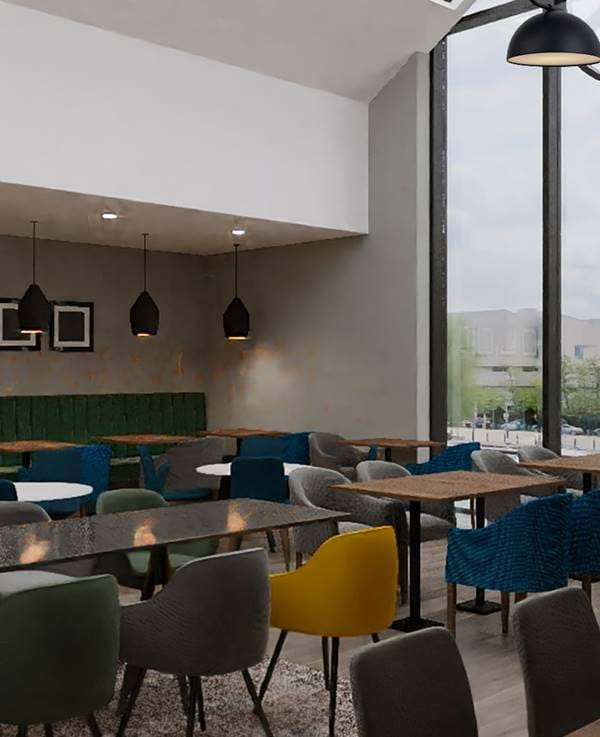 In 2022, we redefined our company values and employer branding to coincide with a full brand refresh and new website launch, kewgreenhotels.com. By combining brand attributes with targeted technology, we have helped to drive and capture candidate demand through a refined and rebranded user journey on our website and via the Recruit Genie portal. This activity has led to year-on-year (2021 vs 2022) results of a:  
28% increase in traffic from Kew Green Hotels website to Recruit Genie  

41.5% increase in applications   
A new bespoke employee online training platform has launched to support employees throughout their career, from welcome inductions through to specific technical and soft skills and on to leadership development. This is further complemented by the launch of an apprenticeship program, a dedicated Revenue Management School and the re-launch of an elected Employee Board to support employee engagement.   
We're proud to continue to invest in our people and our properties, despite the economic headwinds that may lie ahead, to remain competitive and be fit for the future.

At Kew Green Hotels, we set ourselves apart by combining years of experience with innovative ideas to deliver outstanding hotel services, delivering great guest experiences and delivering exceptional returns for hotel owners and partners.

Chris Dexter

CEO OF KEW GREEN HOTELS